About us
Presentation of the company
Our company deals with the sales and development of business software. We develop specific desktop software solutions for different activities and purposes, as well as online solutions (websites, online apps and portals).
We are an experienced, educated team, which is always motivated and flexible in meeting our clients' needs. The flexibility helps us to satisfy even the most demanding of clients, whose flexible and easy-to-use programs require additional upgrades and adoptions.
We pay special attention to information security, ensuring secure product development and data security in line with our ISO/IEC 27001:2013 certification for information security management.
We ensure high-quality services and smooth business operation by following the  ISO 9001:2015 standard, for which we acquired a certificate some years ago. This shows that the Imagine d.o.o. company has established a properly maintained management system for the "DEVELOPMENT, MAINTENANCE, IMPLEMENTATION, SUPPORT AND SALES OF OUR OWN SOFTWARE SOLUTIONS", which meets all requirements of the afore-mentioned ISO standard. Adequate information security and protection across the enterprise are demonstrated by following the ISO/IEC 27001:2013 standard. We have proven that our company operates successfully in all conditions by meeting the requirements of the ISO 22301:2019 standard for Business Continuity Management System, which we acquired at the end of 2020, during the state of emergency in the country (coronavirus pandemic).
Furthermore, our company has acquired the Excellent SME certificate, which was awarded by the Chamber of Commerce and Industry of Slovenia, while our stable and efficient operation was proven by the Platinum AAA certificate of excellence, which was awarded by Bisnode d.o.o.
Our desktop applications are protected with the Extended Validation Code Signing Certificate, and all our online applications, such as iNep, imGURS, imDocs (e-invoice), iFacility, iDesk, iPodpora, Imagine Autoupdate, online products, etc., run through a secure HTTPS connection. All related certificates are awarded by DigiCert, a global certificate authority which is trusted by the most renowned global companies. The exchange of all data/documents from our applications (publicly accessible interfaces – APIs) that are transferred from or to us takes place exclusively through the above-mentioned secure connections.
Our information management system was granted an award by the INFORMATION COMMISSIONER of the Republic of Slovenia.
The company has software experts who develop and sell business software and give advice on business computerization.
All our key applications were developed by our in-house team. The desktop applications are developed for the Windows environment with stability and transparency achieved through constant development and use of state-of-the-art technology. The modules are interconnected and compatible.
We have established a team of co-workers that create a relaxed environment. Out of this environment, we get together for various occasions, including organized team buildings, which comprise sailing, parachuting, kart racing, shooting, picnics, tours by bus and sightseeing, wine tasting, etc.
IMAGINE družba za računalniški inženiring d.o.o.
Short company name: IMAGINE d.o.o.
Registered office: Gosposvetska cesta 84, SI-2000 Maribor
Registration number: 1470663000
ID for VAT: SI91717132
Initial capital: €100.000,00
Entry in company register: Ljubljana District Court, no. 1/10753/00
Business activity code: J 62.010 Computer programming activities
TRR UniCredit Banka Slovenija d.d.: SI56 2900 0005 1064 343, BIC: BACXSI22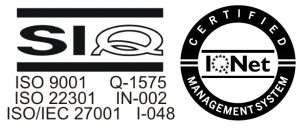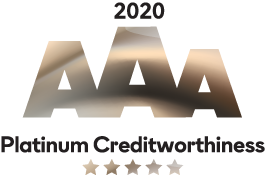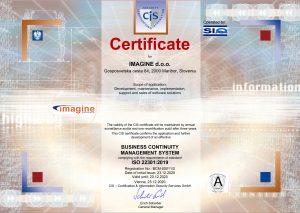 At the Imagine d.o.o. company, we make efforts to harmonize and fulfill the needs and expectations of our clients, employees, owners and other stakeholders. The company's management team strives to achieve the corporate mission and long-term as well as short-term objectives by defining the implementation policy and providing the available resources.
In implementing the management system, we place great emphasis on our clients' needs and expectations in order to maximize their satisfaction. To ensure constant improvement of the management system, we have defined the criteria and methods (internal audits, KPIs, proposals of improvement, information risk analysis, management reviews, the iPodpora system) for monitoring the success and implementation of processes and progress made towards achieving the set objectives.
The company management will, together with persons responsible for processes, constantly monitor the adequacy and effectiveness of the system. The company's management system has to serve as motivation for each employee, emphasizing that we can achieve business excellence only by the fulfillment of set goals and constant implementation of changes and improvements.
MSc Matej Leskovar, B.Sc.
managing director
The foundations for the implementation of the quality and information security policy and for ensuring business continuity are:
care for continuous information, training and motivation of all employees, which gives employees and coworkers a central role as carriers of quality,
Achieving business excellence is geared towards a high level of professional activity,
the quality and information security plan is implemented by all employees,
the company's management provides everything necessary for the establishment, maintenance and continuous improvement of the quality system, information security and business continuity in order to enable the continued growth of the management system on the path to business excellence,
continuous improvement of the management system is based primarily on the effectiveness and efficiency of business process management, which is reflected in their growth and improvement,
systematic documentation of processes to ensure business continuity,
setting quality and information security and business continuity objectives on the basis of this policy.